Like US
A COPY OF THE OFFICIAL REGISTRATION AND FINANCIAL INFORMATION MAY BE OBTAINED FROM THE DIVISION OF CONSUMER SERVICES BY CALLING 1-800-HELP-FLA TOLL-FREE WITHIN THE STATE. REGISTRATION DOES NOT IMPLY ENDORSEMENT, APPROVAL, OR RECOMMENDATION BY THE STATE.

Hosted By


Welcome to the Kiwanis Club of Flagler County, Fl. We're glad you stopped by. Want to know more? Take a look at our monthly news letter.
We are looking for new members in our community and we hope that you've been looking for us. Don't know any Kiwanians? No problem. Start by joining us on the first and third Tuesday of every month at 5:30 PM in Hilton Garden Inn, 55 Town Center Boulevard, Palm Coast ph: (386) 586-2463. (Join our Meet-N-Greet at 5:00)

Speakers: Could you or your organization further the Goals of Kiwanis? We would love to have you speak to our club. Please contact the PROGRAMS chair to schedule a date.

Or contact our club secretary -
Linda Padgett, Secretary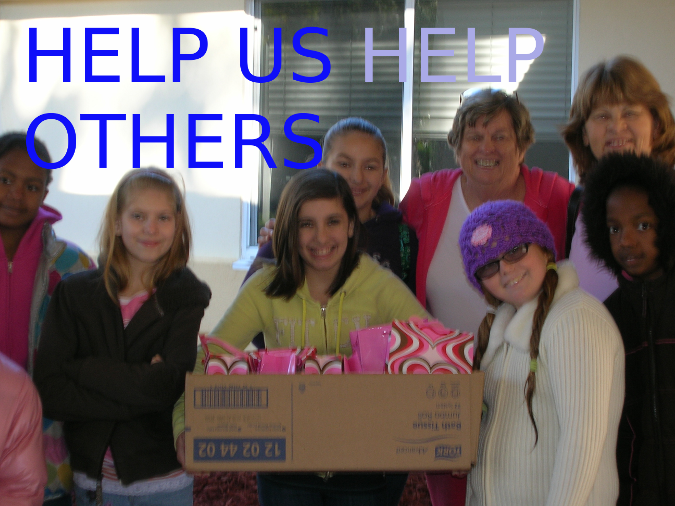 Kiwanis Club of Flagler County, Florida
Post Office Box 35-1328
Palm Coast, Florida 32135
and let her know you'd like to learn more about Kiwanis or get information online at Kiwanis International.

Would you like to join?
Email: MemberShip


There are countless benefits to becoming a Kiwanis member—fellowship, growing leadership skills, and the opportunity to serve children in your community and around the world.

We look forward to meeting you in person.

Ralph Abraham, President


For questions or comments about this web site contact Support@flaglercountykiwanis.org

Click Sarah's image below to see how you can help give books to Kids.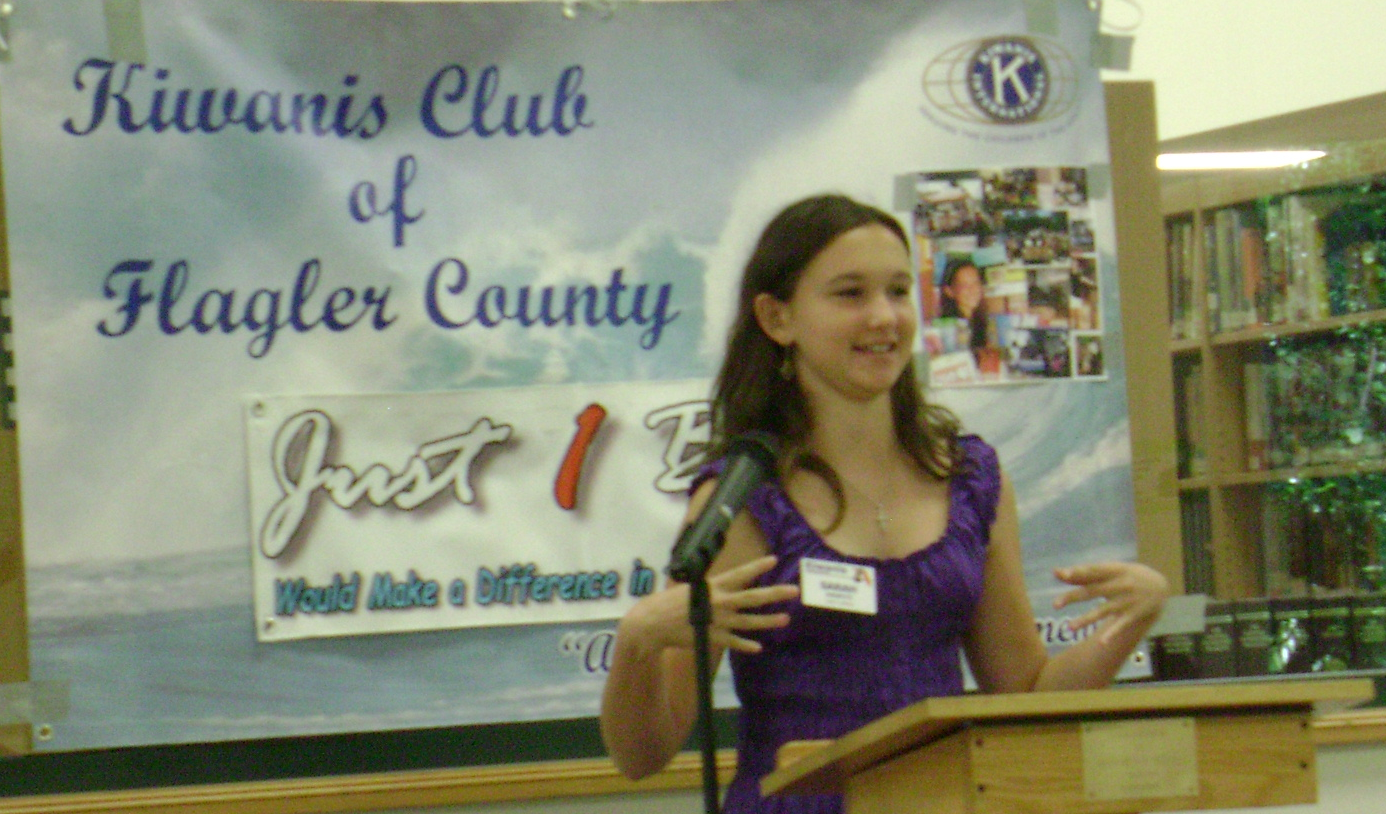 Click the image below to see what we are doing next.